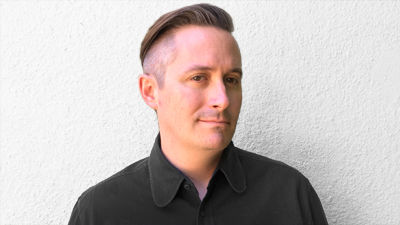 James Michael Tate
Location: Oakland, California
Email: tate(at)t8projects(dot)com
Skype: T8projects
Instagram: T8projects

James Michael Tate is the Director of T8projects. He currently teaches at UC Berkeley, the California College of the Arts, and the University of Michigan.
Born on January 1, 1980 in Conroe, Texas, Tate left his hometown in 1998 and has spent the past twenty years in College Station, Texas - Newbern, Alabama - New York, New York – New Haven, Connecticut – Houston, Texas – Los Angeles, California – Ann Arbor, Michigan – and Oakland, California… So, that's a lot of places! What are some of the highlights?
He received a Bachelor of Environmental Design from Texas A&M University and a Master of Architecture from the Yale School of Architecture, where he was awarded the Alpha Rho Chi Medal.
Tate has completed fellowships at the University of Michigan, Common Ground in New York City, and the Aurburn University Rural Studio. In 2013-14 he co-organized the yearlong On the Road Project in Los Angeles. He previously taught at Woodbury University and Rice University. Additionally, Tate has worked for Michael Maltzan Architecture, MOS, and Samuel Mockbee.
Past and Present Contributors
Anthony Chou
Tony Gonzalez
Kyungmin Hwang
David Jaehning
Alan Lucey
Hyun Min
Asa Peller
Henry Peters
Tafhim Rahman
Kevin Rosenberg
Josephine Samvelyan
Gideon Swartzman
Diem Tran
Emily Truslon
Xu Zhang


Website
Allix Plymale