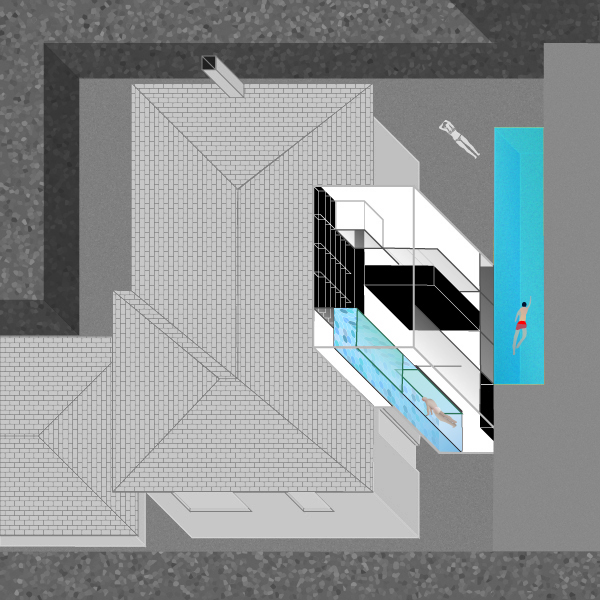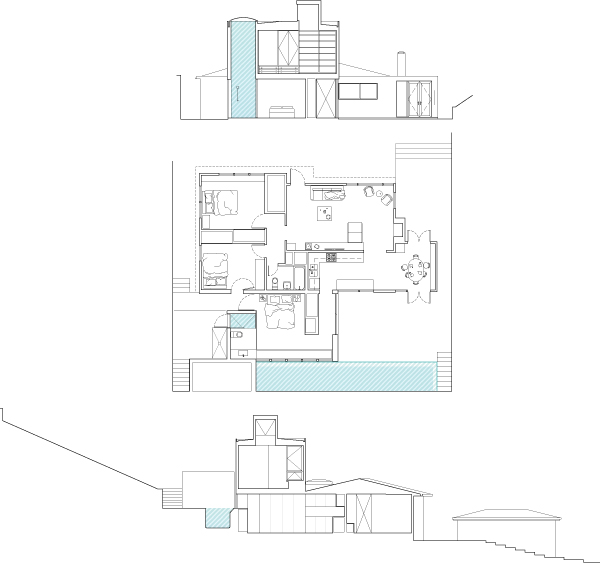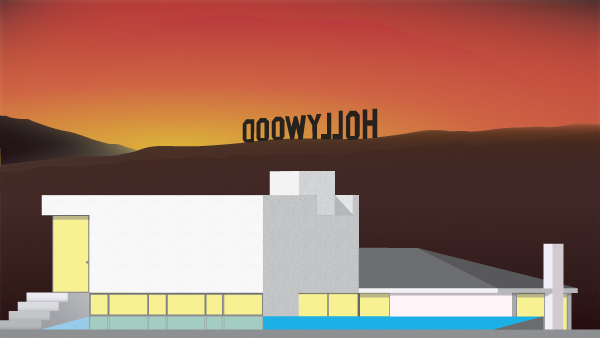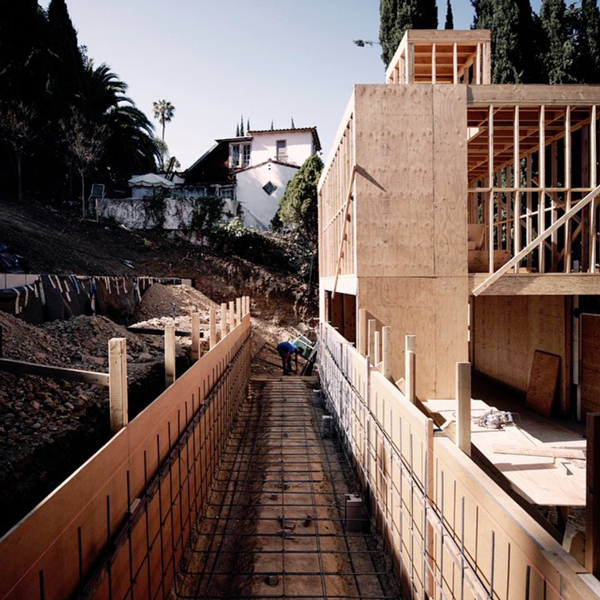 Location: West Hollywood, California
Program: Renovation of Existing Bungalow, Backyard Addition, and Pool
Status: Under Construction
Collaborator: Linda Taalman


The existing house is situated on a steeply sloped hill in the residential area of Hollywood. The client wanted a swimming pool and an 'apartment' that provided separation between the adults and the kids. Much of the client's requests drove the design to be inward-facing from the street. The apartment contains a bedroom and bathroom on the lower level, and a studio for audio and photography artistic mediums on the second floor. Access to the studio is from the outside. The bathroom shower is a double height volume that is lit from a skylight and can be looked into from the studio. The site is heavily constrained; a significant amount of the budget went into retaining walls. We conceived the lap pool as a concrete trough and the apartment addition as a ubiquitous L.A. stucco box with well-lit interiors. The pool and the apartment are lodged between the hill and the bungalow.
Project Team: James Michael Tate and Linda Taalman, Laura Steele